So…this is how it went down.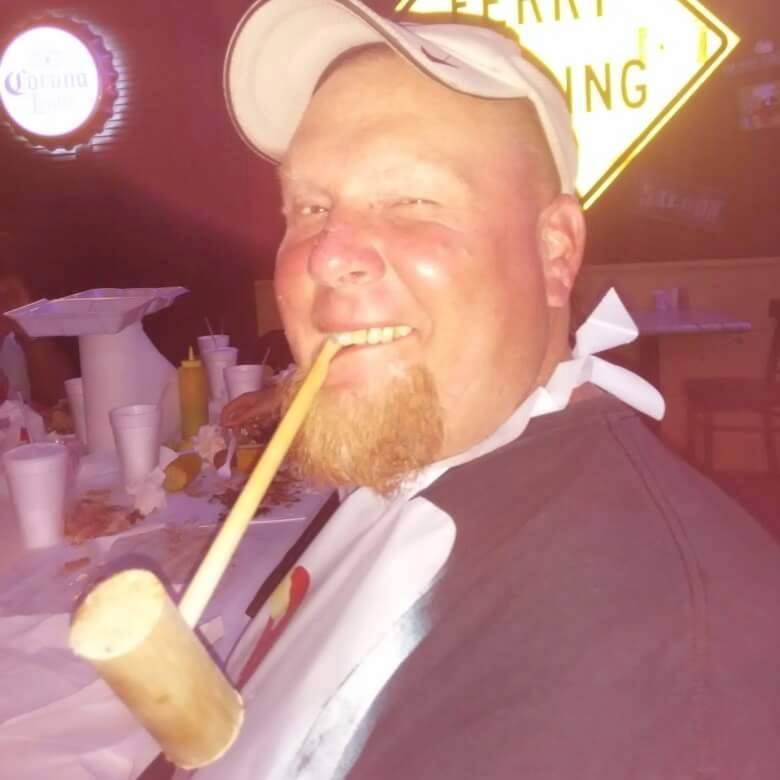 Swiping left…Sometimes swiping right…All these guys…were lackluster to say at best.
Then this goofy looking guy with pretty brown eyes and a bright red goatee pretending to be Popeye for some reason caught my eye. So I did the Tinder Right swipe on this Ginger that ended up being my husband. It was a Tinder fairy tale of sorts. SO Fuck Yes! We were a match…then he wrote back to me nearly instantly…Fuck Yes, and a high five! He asked for my number. FUCK! YES!
I instantly took to Matt, he is extremely passionate and loves food and life almost as much as I love a good box of wine and trolling people on Facebook.
We chatted on Tinder for a day. I know it seams kind of whoreish but let's face it- I'm not getting any younger and neither is he. LOL..He's 10 years older than me- but that's hot to me. I gave him my number he called when he got off work. I told him that we should go ahead and meet up that night for drinks. He suggested a local bar called BJ's.  He at this point still hadn't sent a dick pic. So he was already getting brownie points left and right. He picked me up. Got out of his car and opened the door for me. I being myself said something to the effect of, "Here is your chance to run away." Thank God, he didn't.  ANY ways we went to dinner and had a three-hour conversation about anything and everything. Including high fives, laughing until we cried, and me snorting. Hey, if you snort on the first date odds are you have a keeper. We closed the bar down and he proceeded to take me home where we kissed for an hour before I got out of his car. I wanted so badly to invite him inside. But insisted he go home, and he did.
When we were talking in the car. I told him that I would be his Sous Chef. He stopped in his tracks and you could see how taken back he was. I think I blew his mind the way he had swept me off my feet.
A few weeks later he came over and cooked for me. It was the sexiest a man had ever looked. We ended up burning peppers in the oven because we were so into ourselves that we didn't pay attention to anything really. It took us months to be able to watch a whole movie. (we be fucking)
HE made me his girlfriend a week later and I told him I loved him a week after that. I just knew he was my other half. Our hearts talk to each other when we are near. I love him more than I love anything on the planet.
Fast forward a few months and he was already moving in. I had met my soul mate and he his.  We went to Florida on a Chef's retreat where everyone thought we had been together for years but only been a few months. He asked me to Marry Him in July. We tied the knot on November 20th this year.  We are so happy we sicken everyone around us. Which should be a goal for people. Find someone that you love so much that causes people to projectile vomit.  We have been together since that first Tinder Date minus a few weeks here and there. I had no clue that I would marry this man but am beyond blessed that I got to! 
Tinder is not just for fucking, sometimes you meet your soul mate!
Katy Vogelbacher
The Hangry Ginger's Wife and Sous Chef