It's been awhile since I done this, but I needed time away from blogging to take care of some personal issues. I'm good now.
    Let's start this off with, who here likes tomato basil soup? I know I do, especially with an awesome three cheese grilled cheese. One with mozzarella, cheddar and provolone cheese on of course, Texas toast.
   So, here is how I make tomato basil soup.
   Ingredients
2 tbsp.    Extra Virgin Olive Oil
½ cup   chopped shallots
1             diced onion
2 tbsp.    chopped garlic
6            beefeater tomatoes
1             small can tomato paste
8 FL oz. dry white wine
1 –           28 oz. can tomato sauce
2 cups     hot water
2 tbsp.    fresh basil
to taste   salt & pepper
Procedure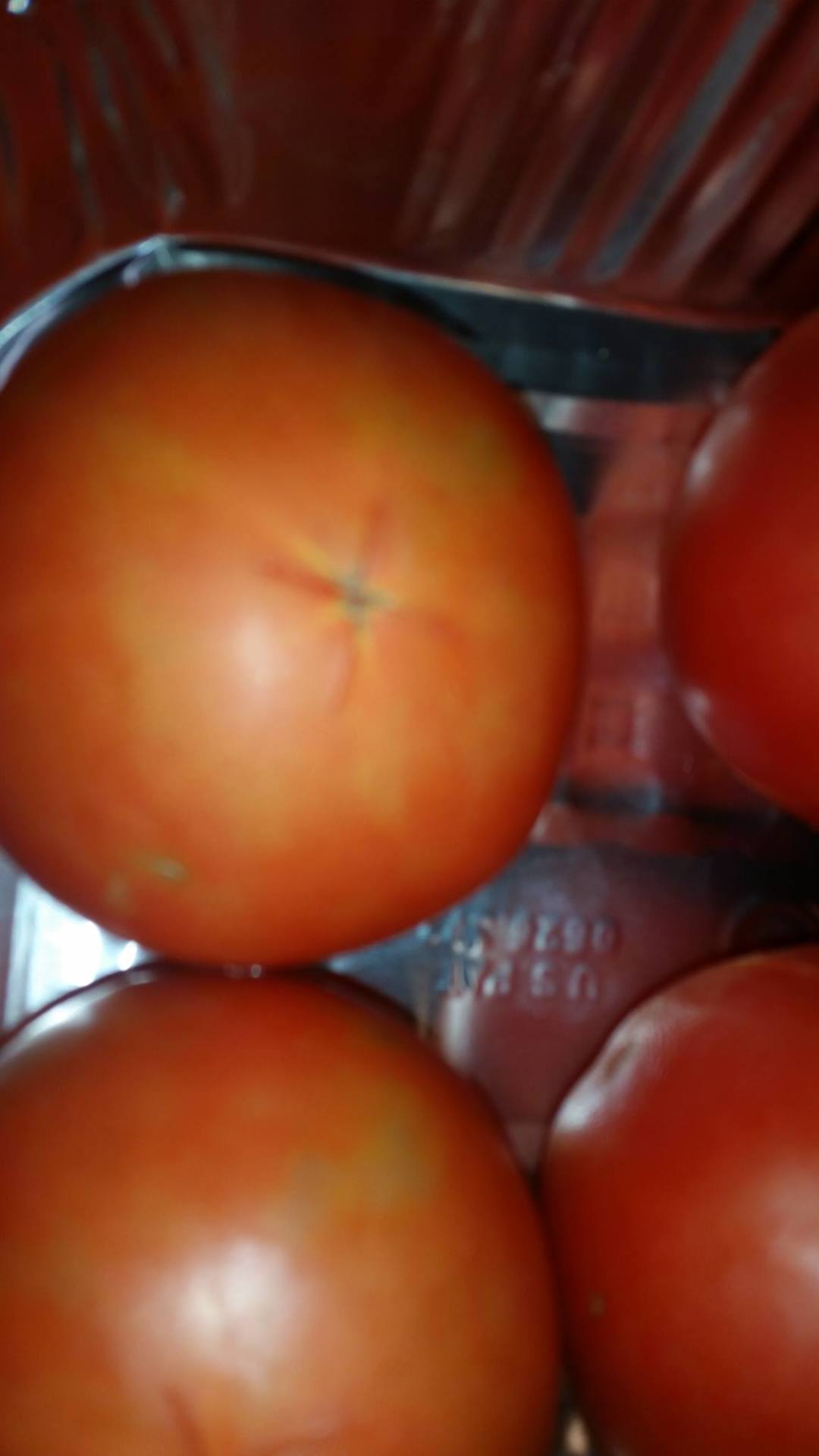 Prep your tomatoes
 Cut shallow X's in the bottom of your tomatoes.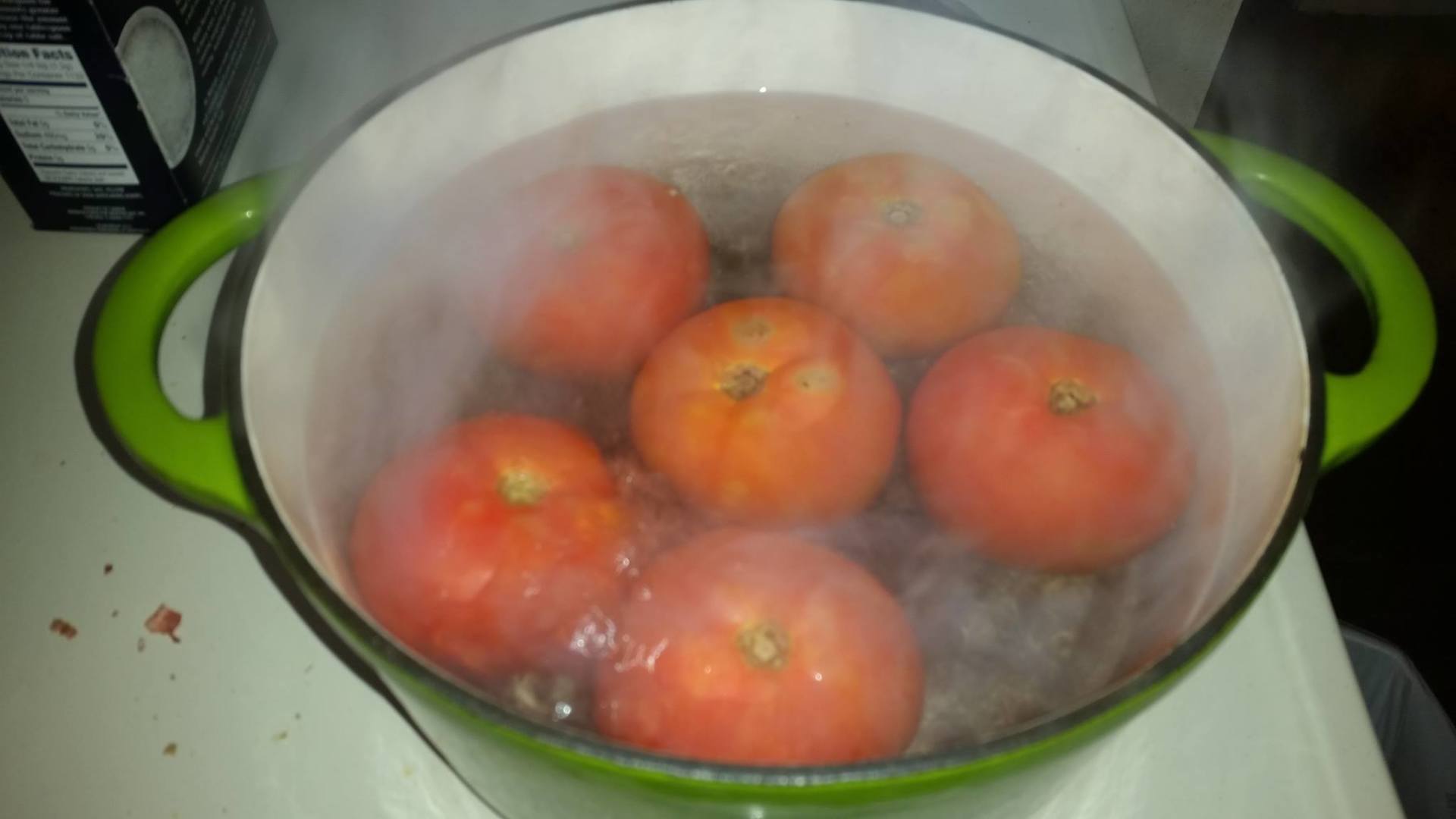 Remove the skin
Fill a pot with water and bring to a boil.
When the water is boiling add the tomatoes to the water and let cook for 1 ½ mins.
Pull the tomatoes from the boiling water and place in an ice bath.
When the tomatoes are cooled down peel the skins off and quarter them.
Remove the seeds and dice the flesh of the tomato. Set aside for later.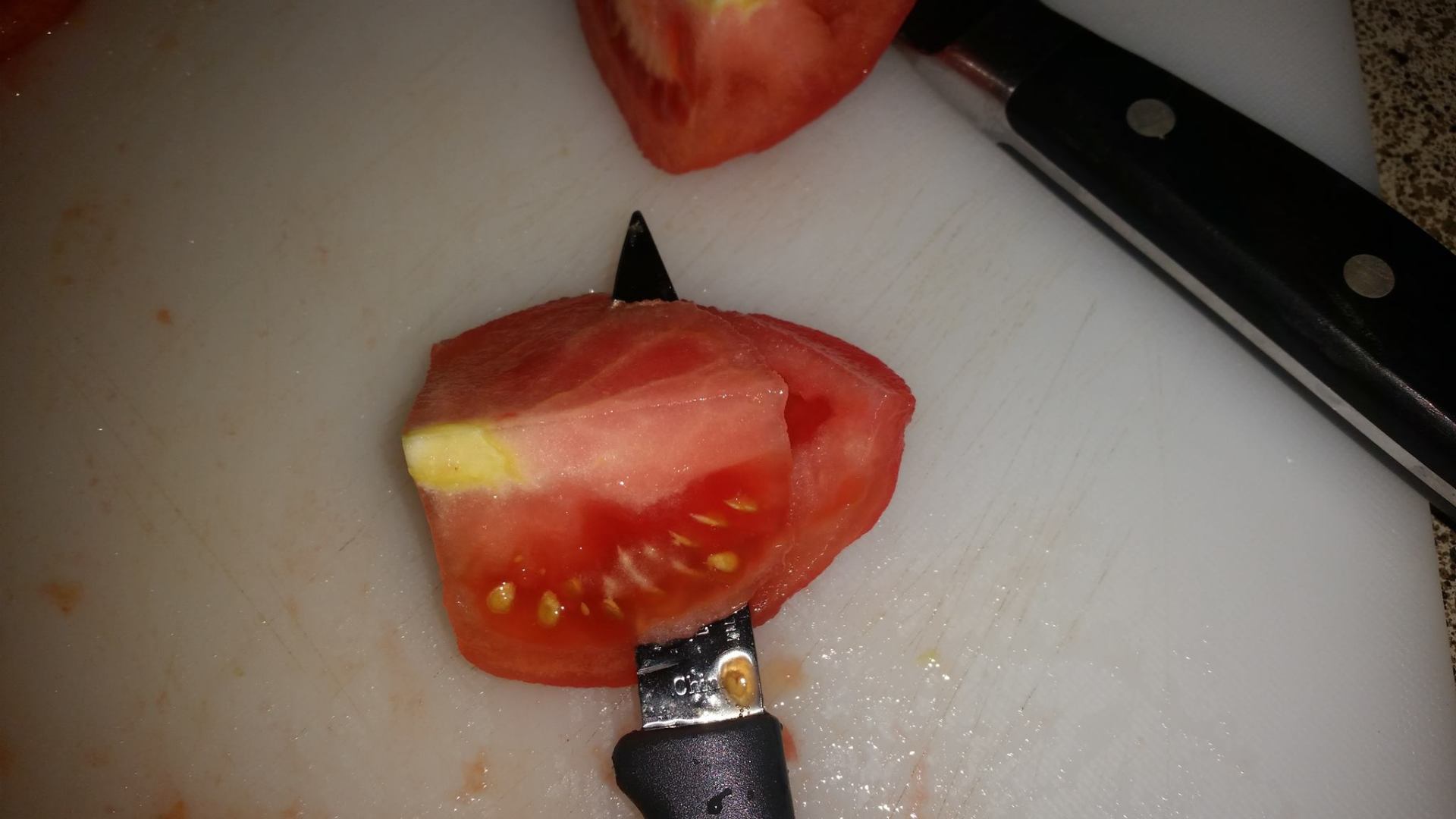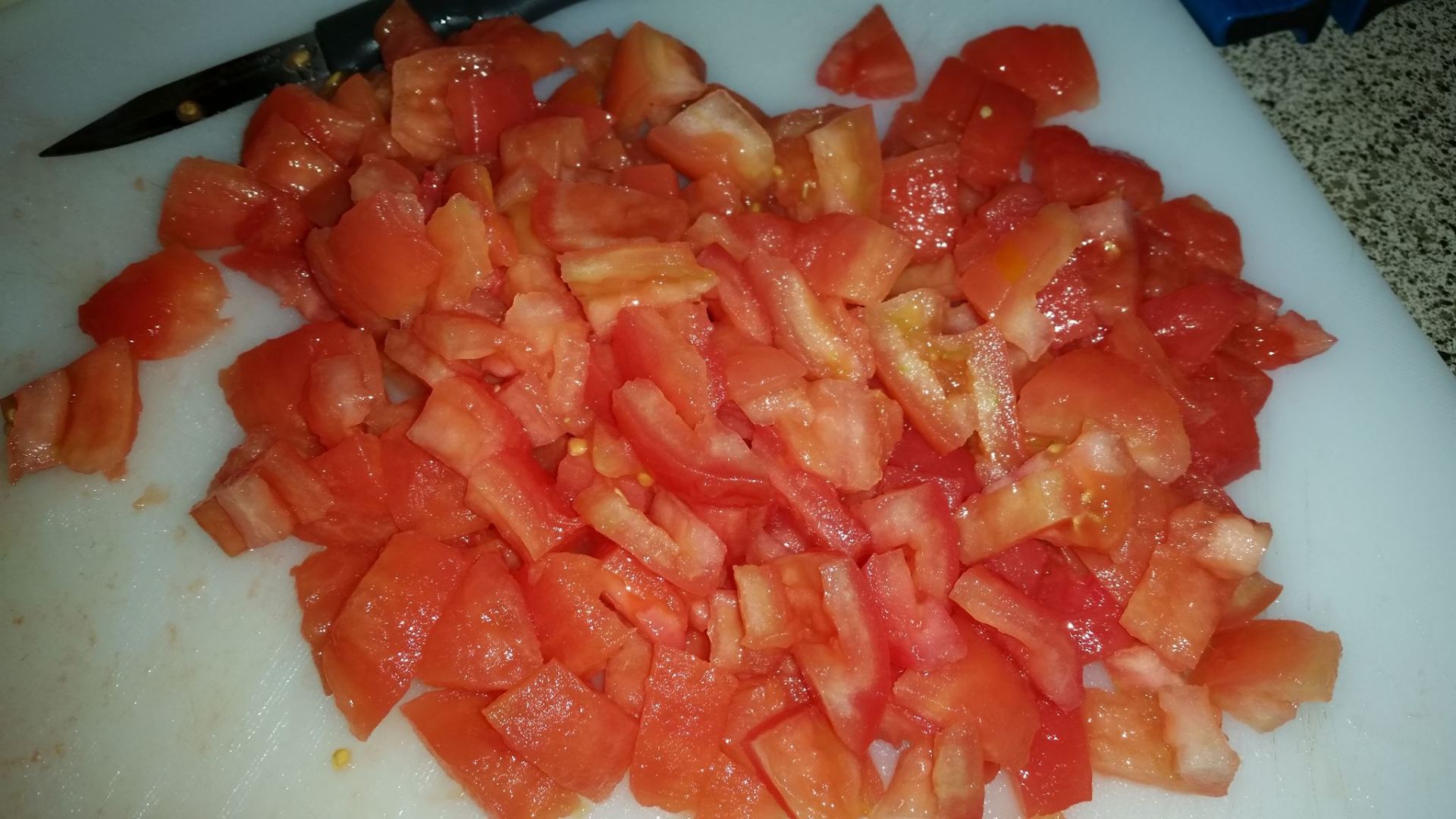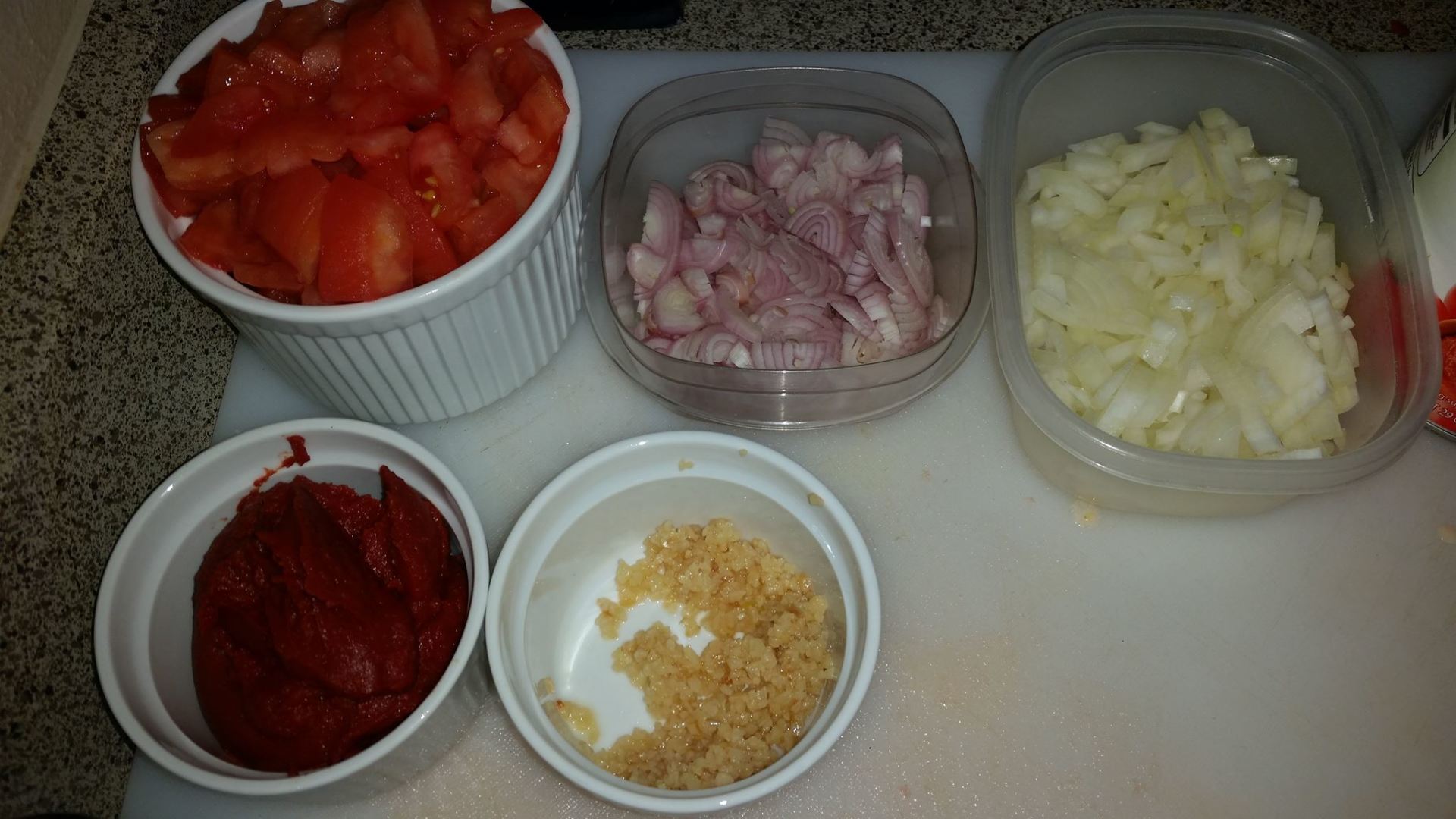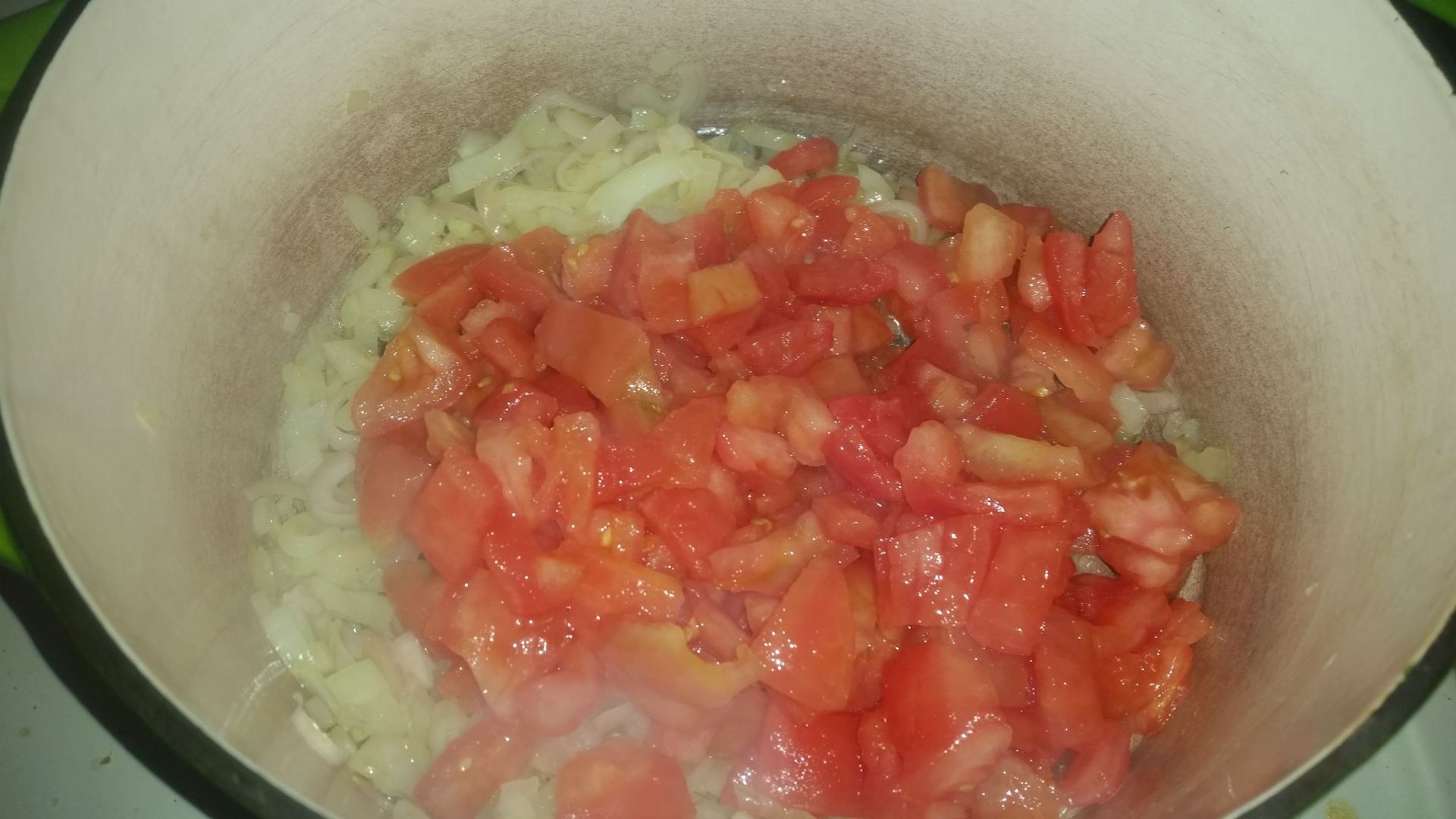 Simmer your base
   Heat pot on medium high heat. Add oil when oil is hot adding shallots and diced onion, then, sauté for 2 min. Add garlic and sauté for 1 min. Add the diced tomatoes and sauté for 3 min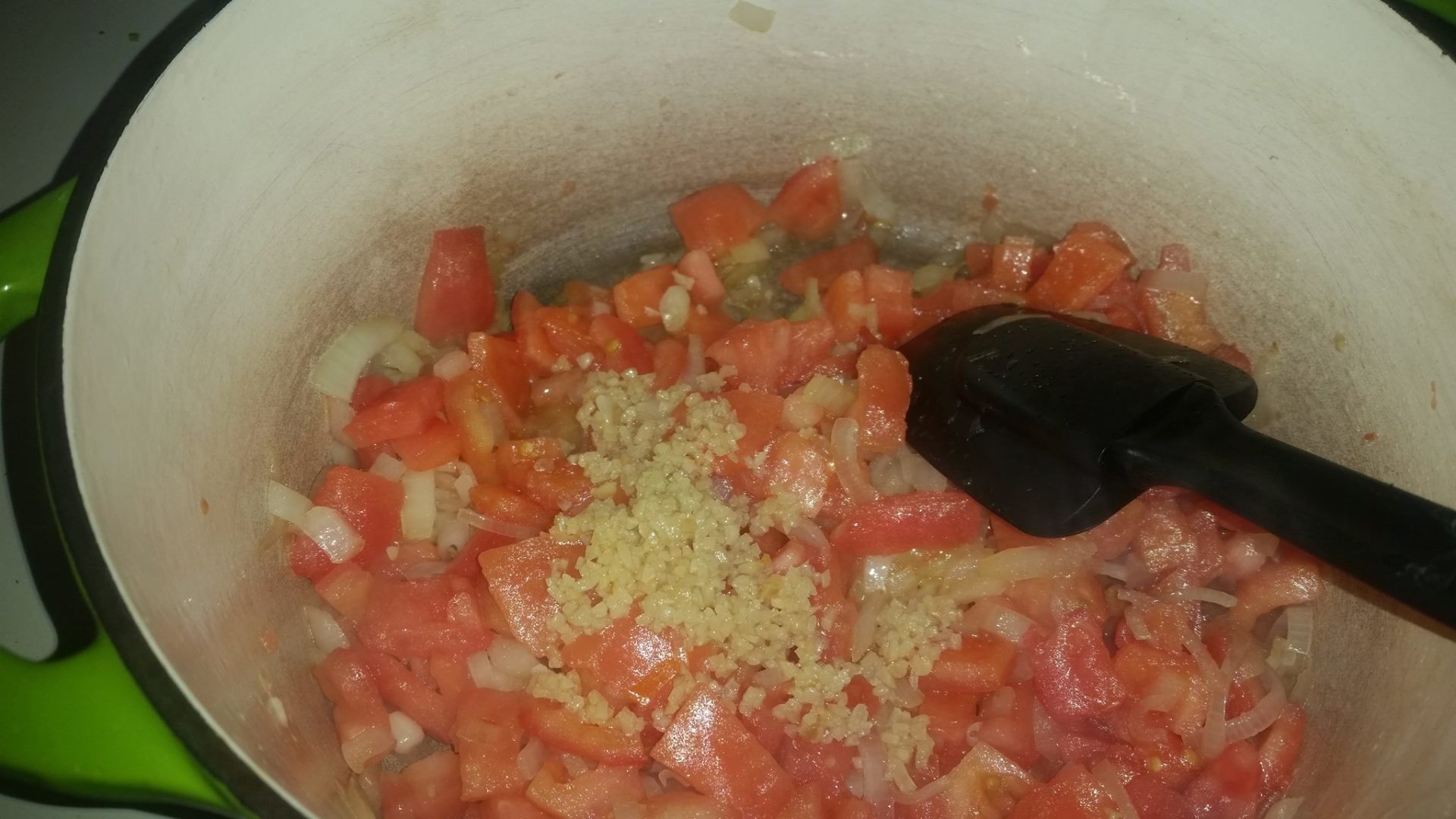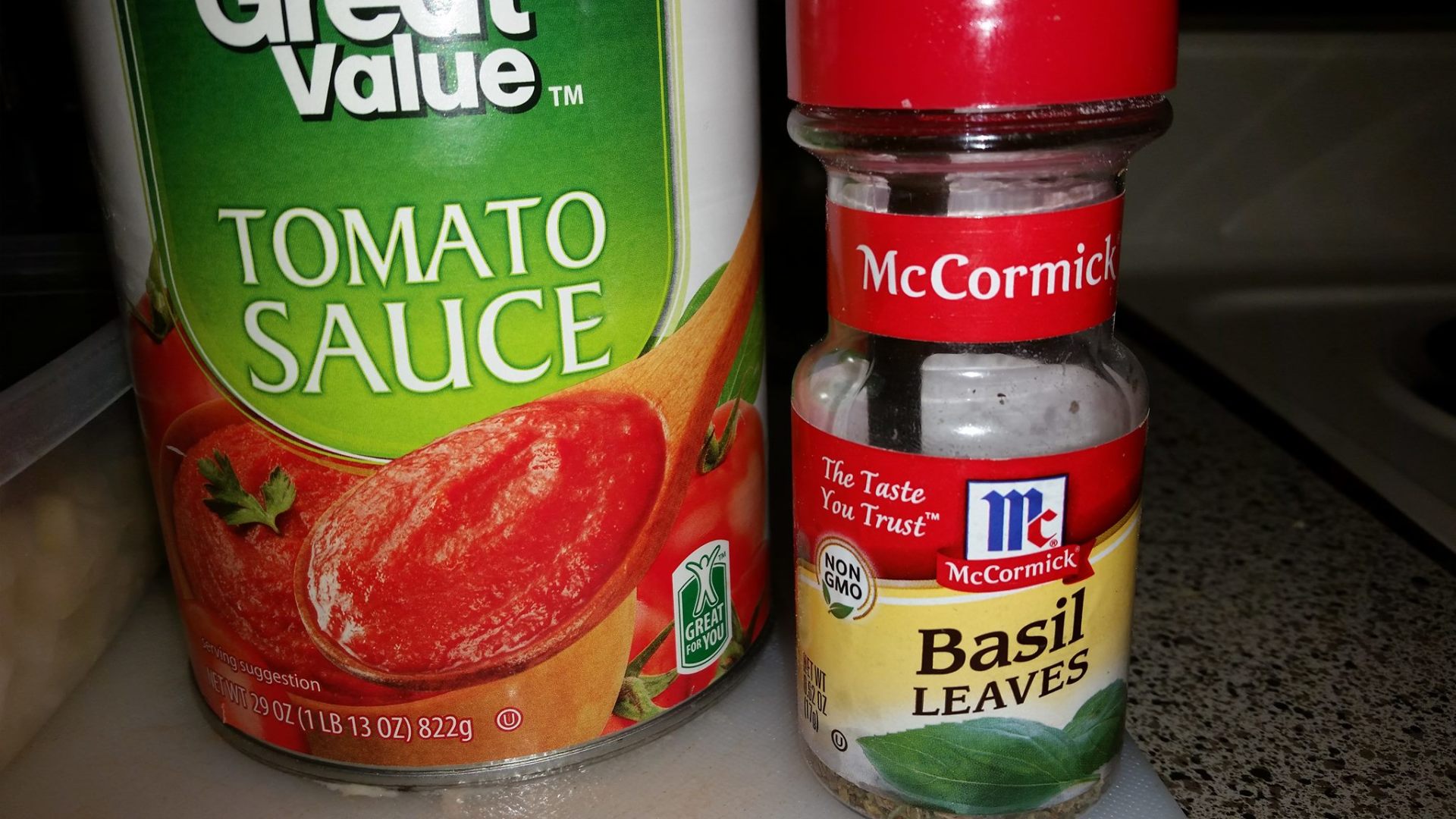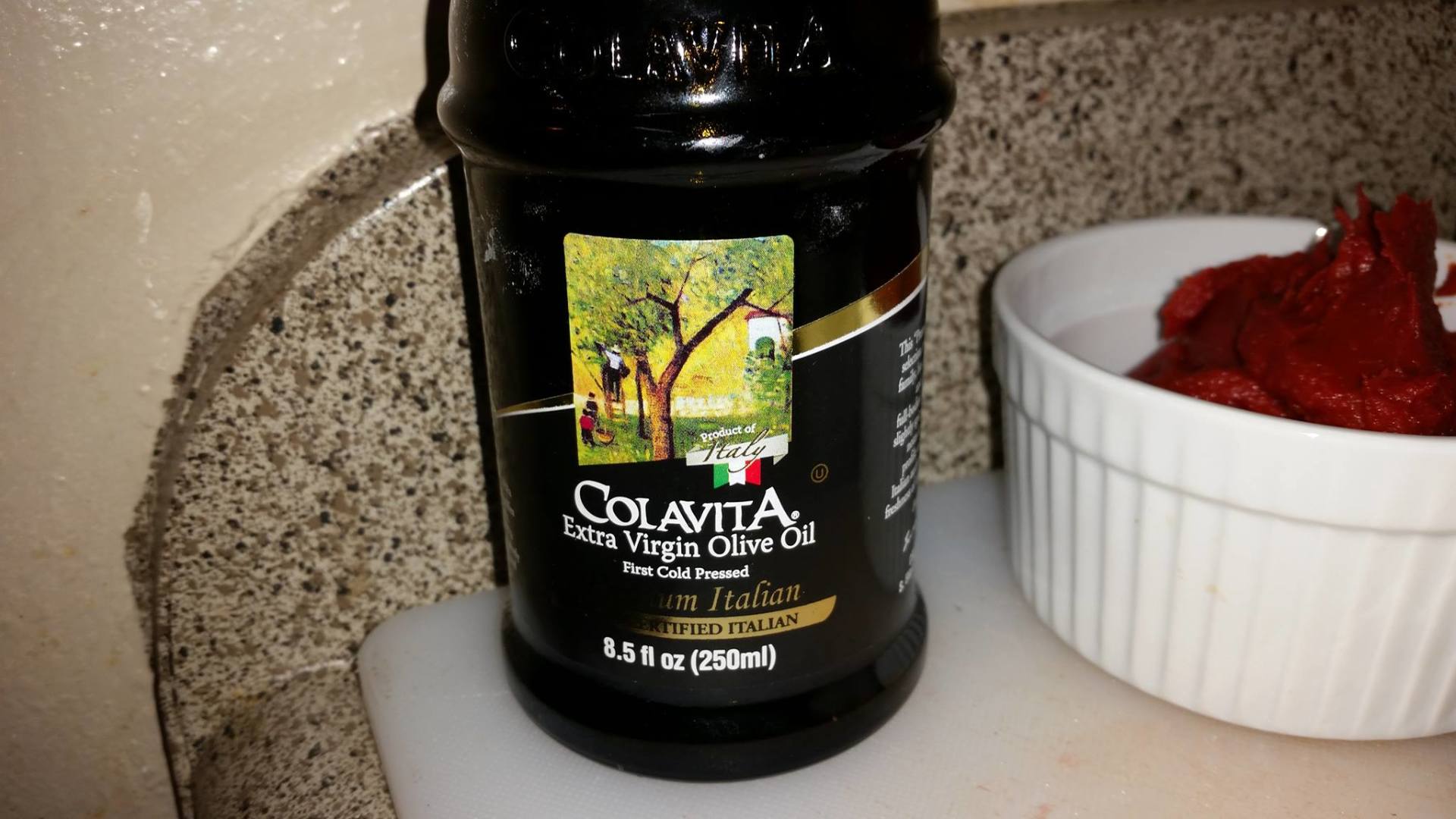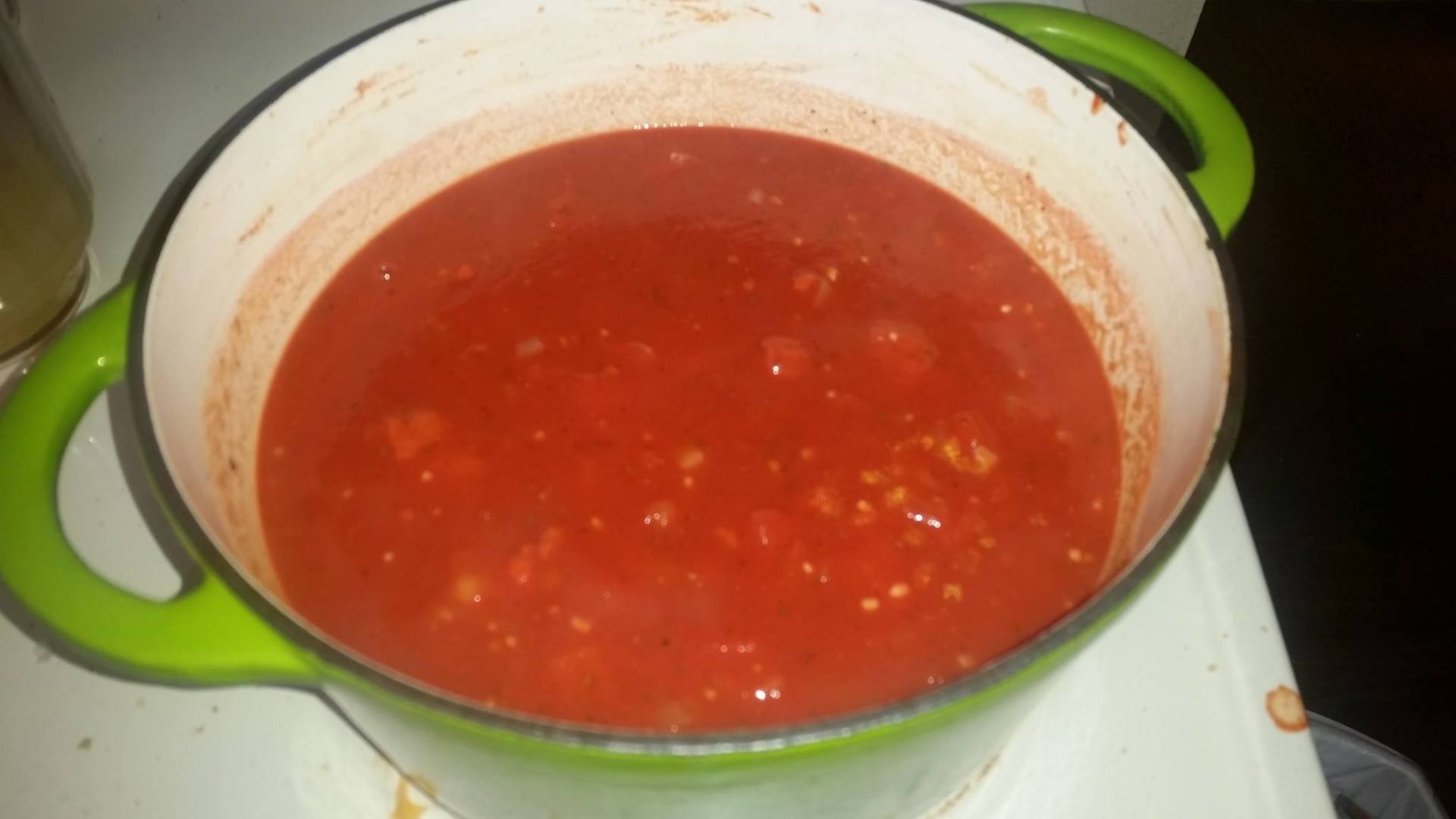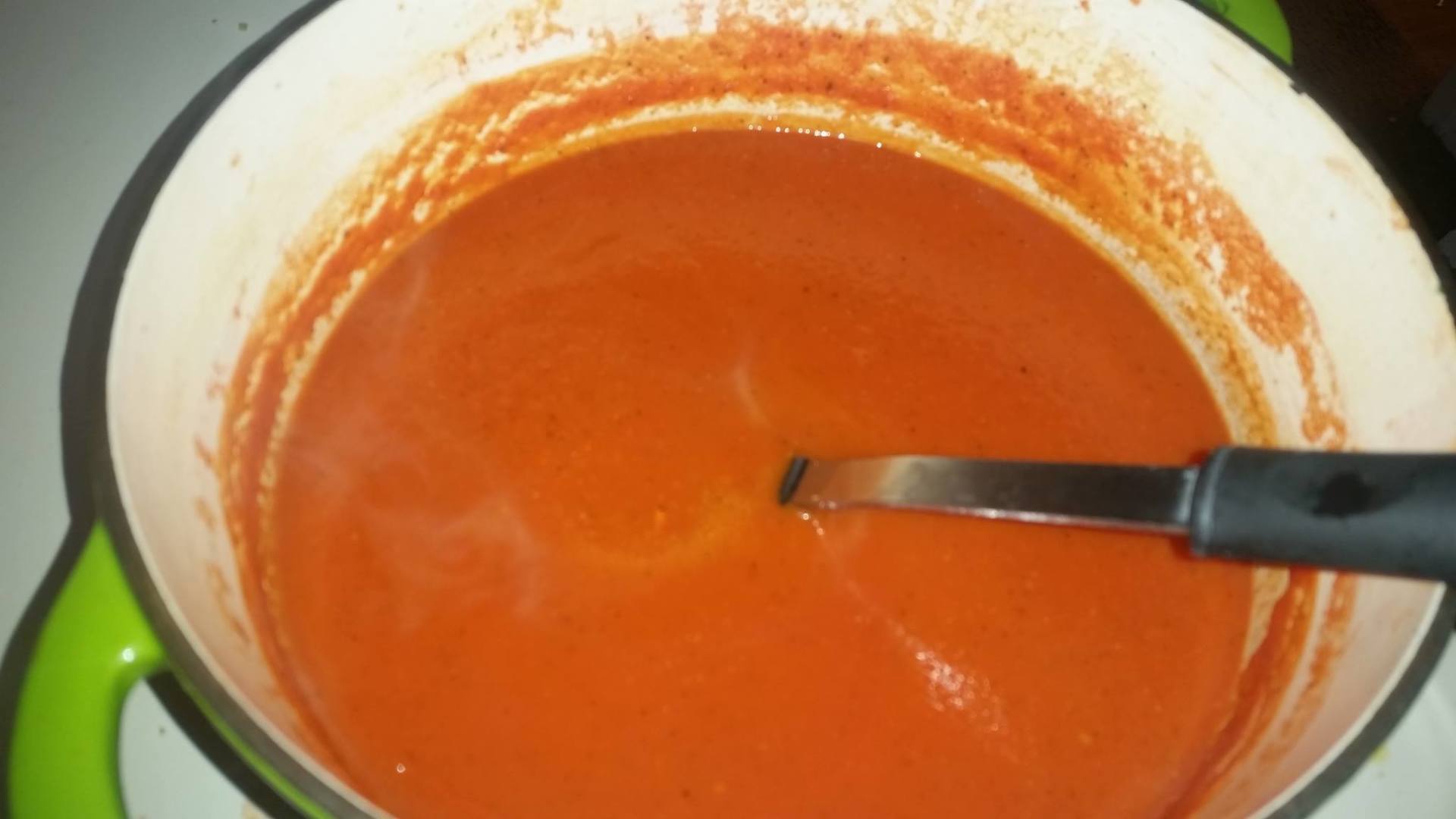 Create the soup
    Next add the tomato paste and cook till soft and mixed thoroughly with the other ingredients. Add the wine and mix till thick. Whisk in the tomato sauce and hot water. Add basil then the salt and pepper to taste. Bring to a simmer. Cover and lower heat to medium low and cook for 30 min
Blend
Place soup in blender and puree. Put soup back in pot and serve with a garnish of basil.